Postet av Oslo Fekteklub den 9. Sep 2020
Federico, 37 years old, comes from Italy and has been fencing since the age of ten; he is a coach with strong international experience. He has done Epee' at international level including competitions of the International Grand Prix among which Buenos Aires, Tallin and Sweden. He trained with italian fencers like Pizzo, Rota, Cuomo, Randazzo, Tagliariol, Bollati, Bossalini and many others. His main master in Rome was Massimo Ferrarese (current master of Di Veroli) and he achieved his Federal Instructor Diploma in Fencing in 2004 with the masters Carmine Autullo and Saverio Crisci. During the last years he has trained also in the NYC Fencing Club (2009-2012) and in Oslo in the Bygdø Fekteklubb (2014-2018).
Federico is a full of energy, passionate and enthusiastic coach and he is very happy to be in the Oslo Fekteklub Team
Norsk oversettelse;
Federico Grandicelli, 37 år, kommer fra Italia, Roma og har fektet korde siden han var 10 år gammel. Han har internasjonal erfaring som fekter og trener,og har fektet på internasjonalt høyt nivå, bla. Grand Prix og World Cup konkurranser. Han har trent sammen med kjente fektere som Pizzo, Rota, Cuomo, Randazzo, Tagliariol, Bollati, Bossalini og mange flere.
Hovedtrener gjennom mange år i Roma har vært Massimo Ferrarese (han trener for Di Veroli nå)
Federico har gjennomført trenerutdannelse og har Federal Instructor Diploma in Fencing fra 2004, med Fektetrenerne Carmine Autullo og Saverio Crisci. Federico har fektet de senere år i bla. NYC Fencing Club i USA( 2009-2012) og i Bygdø Fekteklub (2014-2018).
Federico har masse energi, entusiastisk, med lidenskap for fektesporten og er veldig glad for å være en del av Oslo Fekteklub`s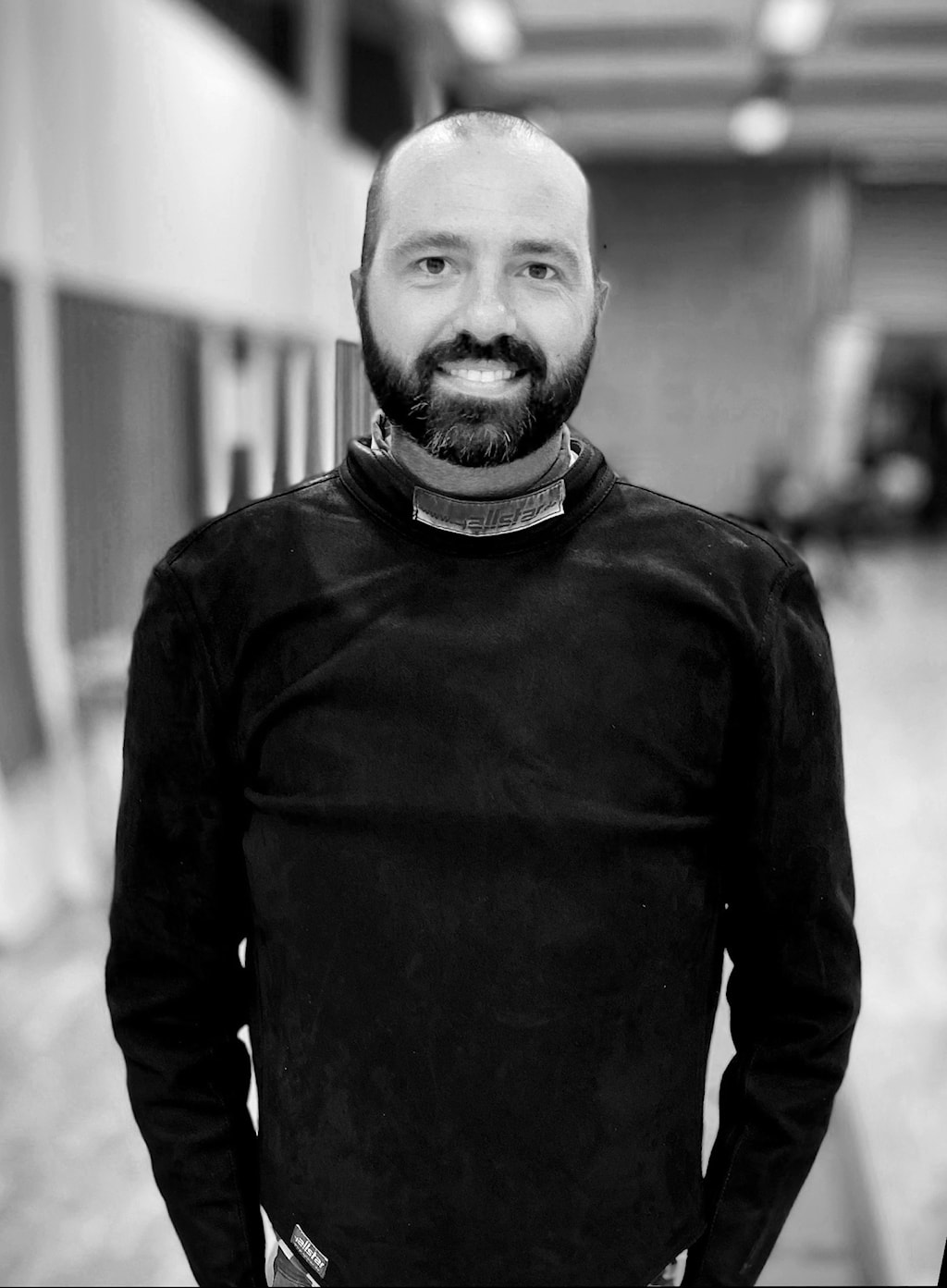 team.
---
Kommentarer
Logg inn for å skrive en kommentar.